Transport
Through motor traffic banned from two South Bank streets
Experimental restrictions on the use of Upper Ground and Belvedere Road by through motor traffic have been introduced by Lambeth Council as part of the South Bank Spine Route project.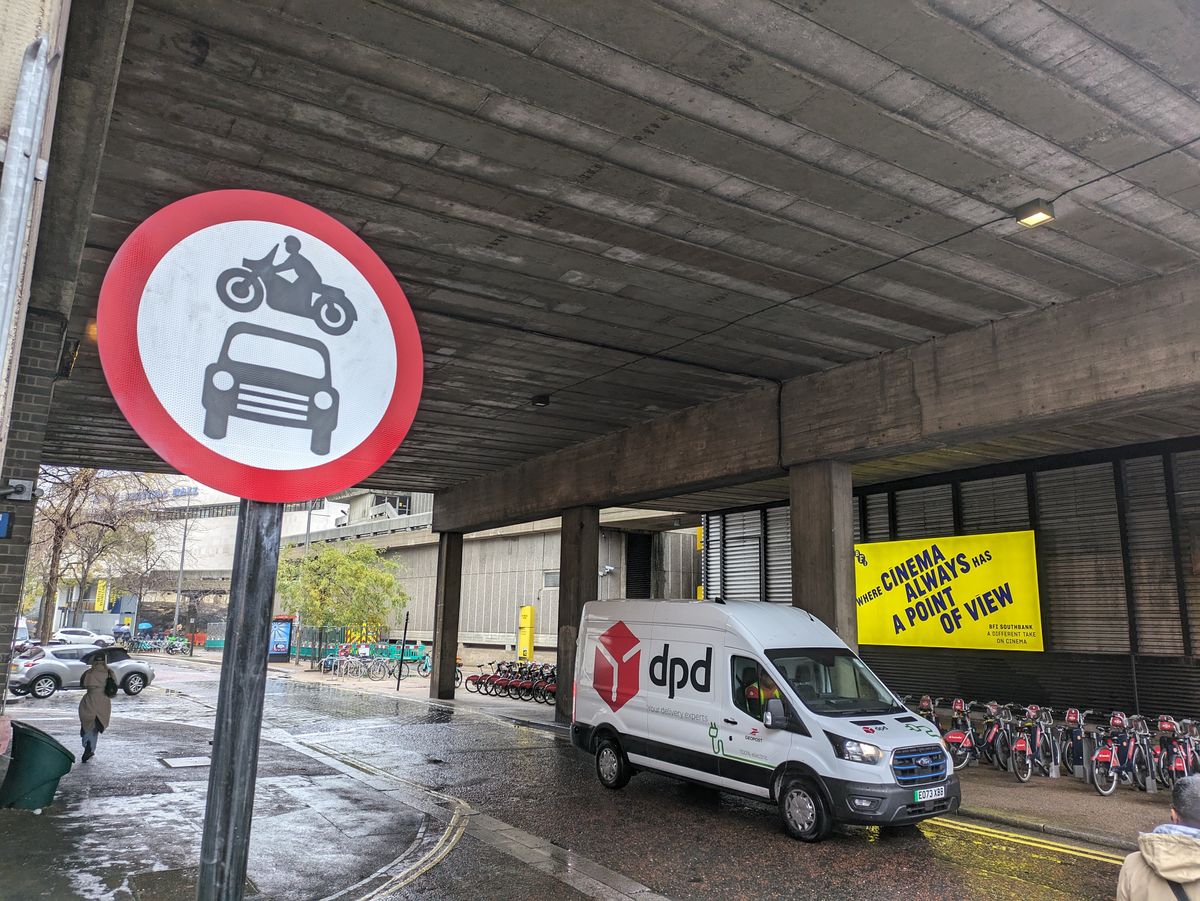 The new measures were introduced on Wednesday afternoon when contractors uncovered the new signs that had been installed last week.
The experimental changes have been introduced as part of the £8 million South Bank Spine Route project to improve the state of Belvedere Road and Upper Ground.
In Upper Ground, motor traffic can now travel eastbound only on the section between Duchy Street and Broadwall (between the two halves of Bernie Spain Gardens), with cyclists able to use a contraflow.
Below Waterloo Bridge, a new traffic filter has been introduced to prevent westbound motorists from entering Belvedere Road.
Next to the National Theatre, another filter prevents eastbound motor traffic from passing the Rambert dance building.
The council says that all local destinations are still accessible by vehicle, including private cars and delivery vehicles, but drivers may need to take a different route..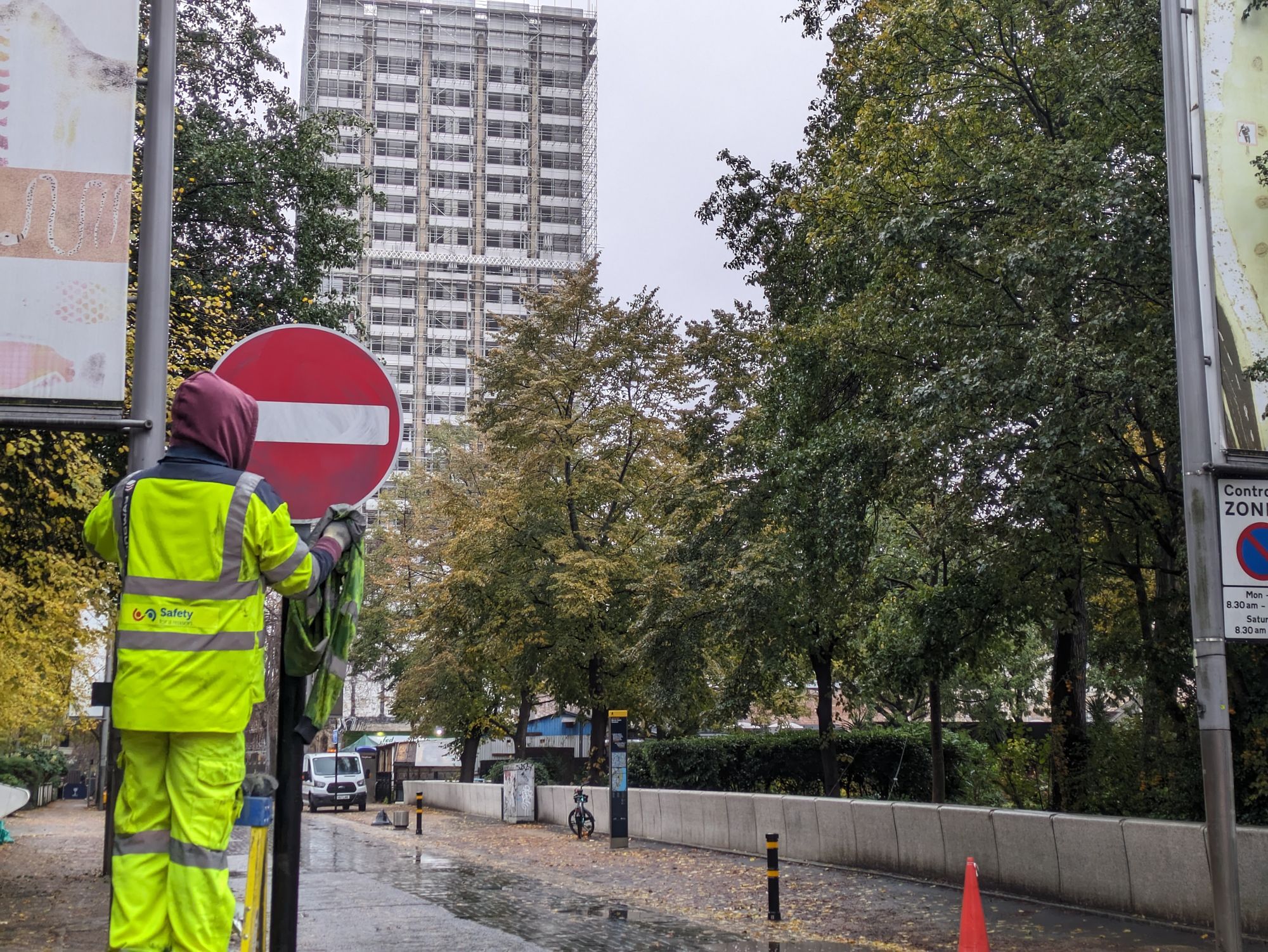 Lambeth Council's deputy leader Cllr Rezina Chowdhury, cabinet member for sustainable Lambeth and clean air, said: "The Spine Route plays an important role in supporting all manner of activities from the institutions on the South Bank, to the businesses and visitors who flock to Waterloo every day to enjoy the culture that Lambeth has to offer.
"Healthy Routes are a vital part of our strategy to make the whole of Lambeth safer, less dominated by motor vehicles, and significantly reduce air pollution.
"I am delighted this new route will be trialled and I look forward to seeing for myself how this will support more equal access to these streets."
Belvedere Road was recently highlighted in a report by think tank Centre for London on street clutter in the capital.
Researchers identified 26 items of clutter in a 400 metres stretch of the key South Bank artery.
"On Belvedere Road, we often observed a compounding effect where multiple objects on the street were interacting with each other, increasing the negative impacts," said the authors of the Centre for London report.
"For example, where construction hoardings had taken up large sections of the pavement, there were often permanent fixtures such as signage poles and bollards which all substantially decreased the clear pavement width."