Obituaries
Benedict Birnberg
Well-known civil rights lawyer Benedict Birnberg, who for many years had his offices in Borough High Street, has died at the age of 93.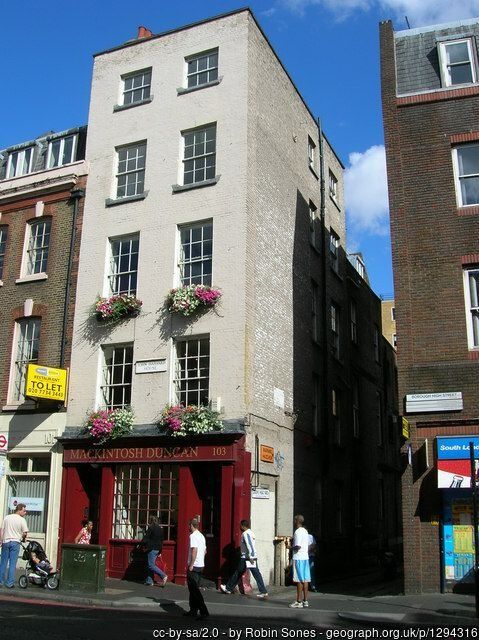 One of his clients said to have meant more to him than any other was Southwark-born Iris Bentley, sister of Derek Bentley who was hanged for the murder of a policeman.

When, after a long and controversial campaign, Derek was exonerated his sister had died a few months earlier. However, she had often spoken to her solicitor of a commemorative service at Southwark Cathedral once justice had been done.

On 28 January 1999, the 46th anniversary of Bentley's hanging, the service was held at the cathedral with the provost the Very Revd Colin Slee preaching and Benedict Birnberg in the congregation.

Afterwards Birnberg praised the provost's "outspoken and courageous liberalism".

Colin Slee, claiming that the cathedral had "a deep tradition of identification with those who are oppressed, shunned and victimised by society," described Derek Bentley's sentence as a "monstrous tragedy".

"Capital punishment is not evil only because miscarriages of justice cannot be reversed, though that is all too devastatingly true. It is also evil because it pollutes and ultimately destroys the very fabric of morality in society."

Birnberg said that Iris had played a large part in his professional life. "She was unique in fighting such a courageous campaign against such adversity — her health, the humiliations at the hands of the Home Office, and all in the face of such cynicism, even from those who were sympathetic."

Two years after the historic cathedral service, lawyer and provost were again on the same side when opposing Railtrack's Thameslink 2000 proposal. This threatened to involve the demolition of listed buildings and, after 900 years of daily worship, introduce an invasive noise to the cathedral.

"We are not opposed to transport improvements," said Benedict Birnberg who had come out of retirement to represent Bankside residents at a public inquiry sitting at Bankside House. "But there is a perfectly feasible alternative. The existing four track rail through Herne Hill where some Thameslink trains already run can be developed."

Birnberg, having left a City firm which he hated, had set up on his own in 1962 at Borough High Street's John Harvard House on the site of the inn owned by Harvard's mother. The cramped and untidy-looking rooms later became known to Paul Boateng, Imran Khan KC and Gareth Peirce who trained there. The firm survives in north London as Birnberg Peirce.

His clients were often famous figures including David Hockney, Richard Branson and actors such Vanessa Redgrave as well as, according to Birnberg, the "unfashionable" and even unpopular. The latter included CND and Anti-Apartheid Movement activists. At the same time conveyancing and other mundane business was conducted daily.

For almost two decades Birnberg found time to attend an evening class in modern Greek at Morley College following his marriage to Triantafyllia Matziorini.

Birnberg came from a Jewish family, with an uncle who was the Palestine Mandate's attorney-general and a professor at Jerusalem's Hebrew University, and strongly advocated an improvement in the standing of Palestinians.

Former Justice minister Sir Simon Hughes who knew Birnberg well, says: "Ben Birnberg was one of the great British civil liberties lawyers of my adult life, whom I had the privilege to come to know well, work with often and respect hugely.

"When as a young lawyer, I became MP for Bermondsey and north Southwark in 1983, I was proud also to become the MP for the campaigning and radical Birnberg solicitors in Borough High Street.
"I regularly referred constituents and others to Ben's firm and worked on several of the legal campaigns for which Birnberg's became famous - such as to secure the posthumous pardon for Derek Bentley.

"I also came to know Ben really well when he offered large amounts of time, support, advice and wisdom to local and national campaigns which were not principally legal - such as the very successful local and national fight to 'Save Guy's Hospital' from closure and to protect and save Borough Market.

"Ben was a man of almost limitless determination, energy and resolve and used his intellect, skill and unwavering commitment to justice successfully to challenge established British views throughout his long life.
"To his family, I add my warmest appreciation for all Ben did for so many for so long. Long may his legacy continue through the lives of all the civil liberty lawyers and others whom he inspired, led and taught so well."