Planning & Development
Ad billboard proposed behind Borough war memorial
Plans for a temporary advertising billboard behind the war memorial in Borough High Street have been submitted to Southwark Council.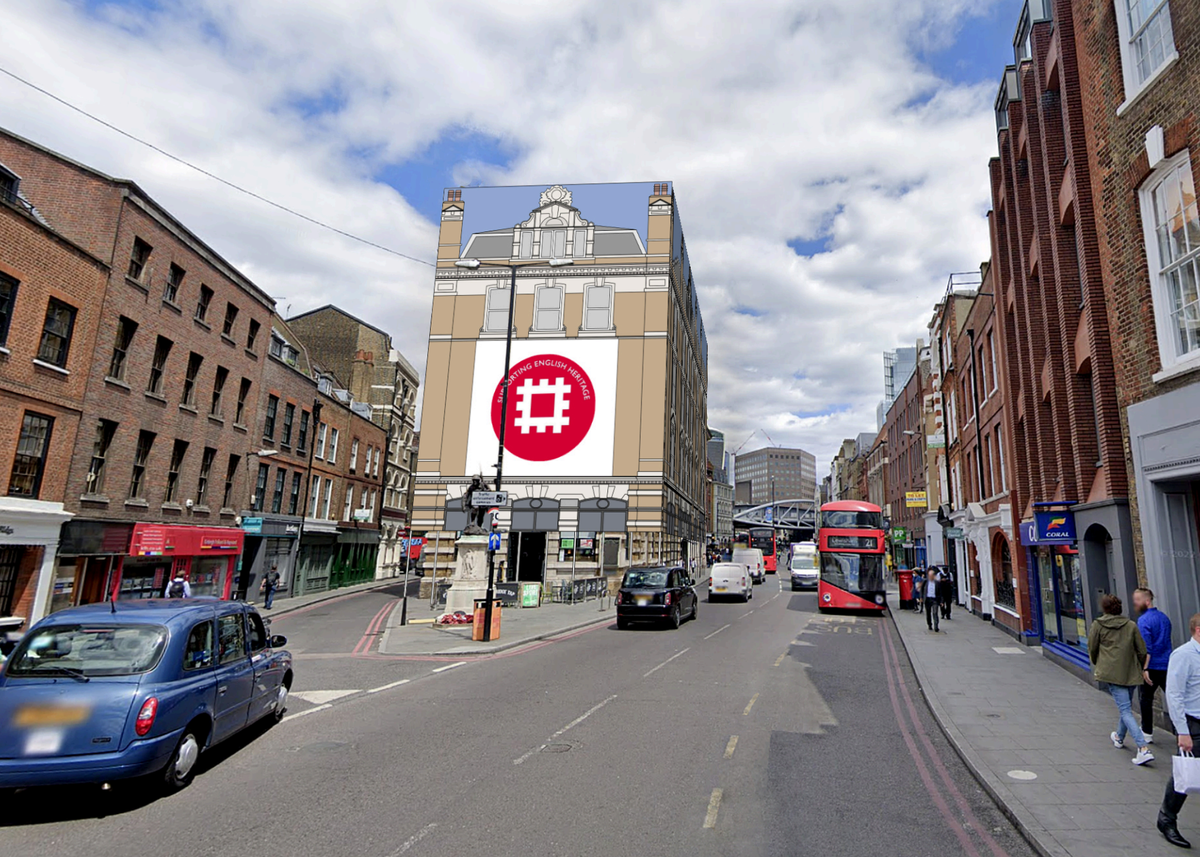 Advertising firm blowUP Media has applied to Southwark Council to display commercial images on a scaffolding shroud on the south side of Town Hall Chambers in Borough High Street, which forms the backdrop to the St Saviour's War Memorial.
The giant advert would be in place for six months whilst works are carried out to the facade of Town Hall Chambers, the flats above The Bridge Tap pub.
According to the heritage statement submitted with the application: "The scheme is supported by the Town Hall Chambers Management Company, which is a representative body of all of the owners of the apartments in the building (10 in total).
"The required works have been agreed and voted upon by the residents, and the limited commercial advertising content will fund the scaffold and the works.
"Without this financial support the works will be delayed as there is insufficient money in the sinking fund to pay for the works and the scaffold."
A similar scheme was turned down by Southwark Council in 2020 and again on appeal by a planning inspector in 2021.
Planning inspector Gareth Thomas found the advert "would appear intrusive and out of keeping" though he welcomed the use of a printed wrap depicting the building behind the shroud, noting it would be "preferable to the bland and featureless shrouds normally used in such circumstances".
The inspector did not accept that the proposal would detract from the war memorial, concluding "I did not find that such an advertisement would harm the settings of [nearby listed] buildings, including the war memorial, which are already situated in a highly vibrant commercial area".
The latest proposal includes a smaller panel for advertising than the rejected scheme.
Southwark civic leaders will gather at the war memorial on Remembrance Sunday 12 November for the two-minute silence at 11am and wreath-laying ceremony.