Food & drink
Harry and Meghan's Waterloo pub sign to be removed
A portrait of Harry and Meghan is to be removed from the Duke of Sussex pub in Waterloo, the hostelry's owners have confirmed.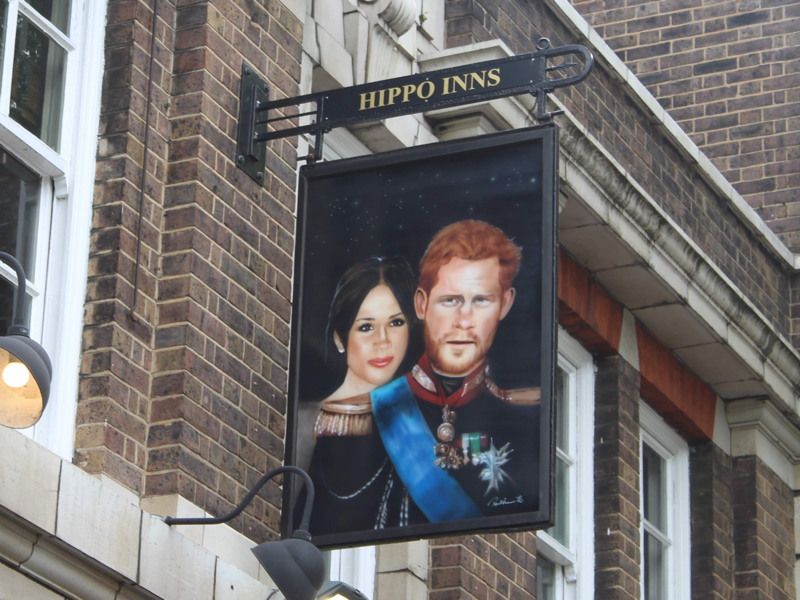 To mark the royal wedding in 2018, the Duke of Sussex pub in Waterloo commissioned the late Paul Karslake to paint a portrait of the new Duke and Duchess of Sussex.
The new portrait was added to one side of the pub's sign, with the reverse continuing to display the image of the first Duke of Sussex, sixth son of George III.
The 99-year-old pub next to Waterloo Millennium Green in Baylis Road is currently closed for refurbishment.
The hostelry's owners have told the SE1 website that the Harry and Meghan pub sign will be removed before the venue reopens on Wednesday 29 March with what its owners claim will be "a new look and menu fit for a king".
A spokeswoman confirmed that the pub sign will be receiving "a modern update" and "won't feature Harry or Meghan".
The pub is part of the Stonegate Group who say that the revamped Duke of Sussex will boast "new rich, neutral tones, dark wood panelling floors and ... show-stopping chandeliers".