Waterloo
John Calder, founder of Waterloo's Calder Bookshop, dies aged 91
John Calder, who opened the Calder Bookshop in The Cut, has died at the age of 91.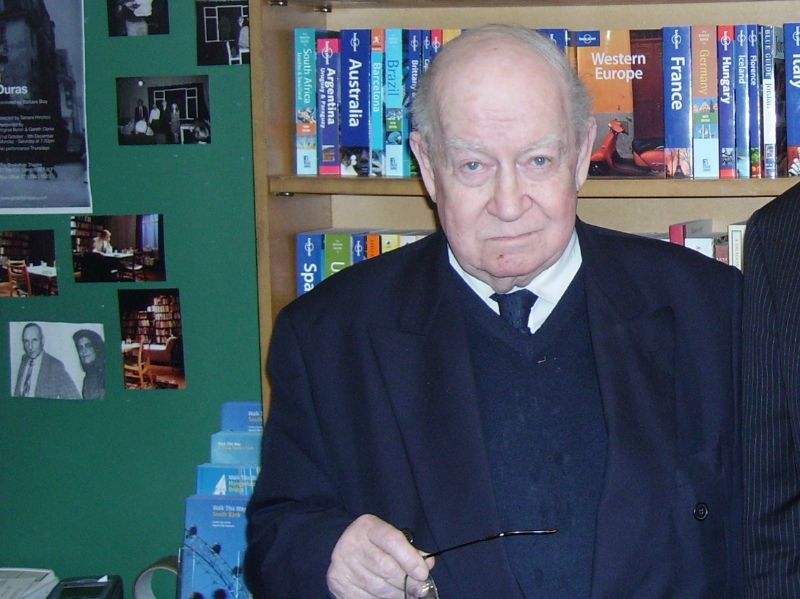 Described as "a towering opponent of censorship", John Calder was a leading literary figure of the second half of the 20th century.
As publisher of Last Exit to Brooklyn he was the last person to be convicted for obscenity of a literary work. He won on appeal.
He was the publisher of Samuel Beckett, William S Burroughs, Marguerite Duras and Jorge Luis Borges as well as being a bookshop owner, author and theatre producer.
At the start of the 21st century he published his autobiography, The Uncensored Memoirs of John Calder, which The Sunday Times suggested needed editing. This criticism was probably inevitable since Calder had already lived a packed, varied and influential life as well as retaining a very good memory.
Launching his book in the shop, Calder shared anecdotes about Bertrand Russell, Alger Hiss, Graham Greene, JB Priestley and Jo Grimond among many others.
John Calder, who lived in Paris, had opened The Calder Bookshop & Theatre in The Cut in the summer of 2001. He relocated his office there and attracted visitors from all over the world. Many came to Thursday evening theatre readings at the back of the shop.
Performers included Peter Marinker. Among topical speakers was Sir John Drummond whose controversial memories had just appeared. Calder personally hosted poetry evenings and gave impromptu talks.
In 2007, the year Eurostar stopped running to Paris from Waterloo, he sold Calder Publications to Alma Books with an agreement to maintain the Calder name as an imprint.
At the time there was widespread fear that the bookshop in The Cut would close since a rent rise was due. The manager had already left. However, the shop was also saved at the last moment by the intervention of Alessandro Gallenzi of Alma Books.
The following year John Calder was unexpectedly still spending as much time as he could in the shop when not detained writing in Paris. He was "often irascible, demanding and rude but could be really kind and had a great sense of humour" according to one former member of staff.
Calder admitted to having no business sense despite literary success.
When in 2011 the shop was named as London's Best Bookshop, in the London Magazine Great Little Shop Awards, Calder Bookshop said: "We think it's a vindication for our anti-business approach to business which we believe is the best way to live."
John Calder died on Monday in Edinburgh where he had long been involved with the Edinburgh Festival Fringe.