Lambeth
Just Stop Oil hold march on South Bank
Environmental campaign group Just Stop Oil held a march starting on the South Bank on Saturday.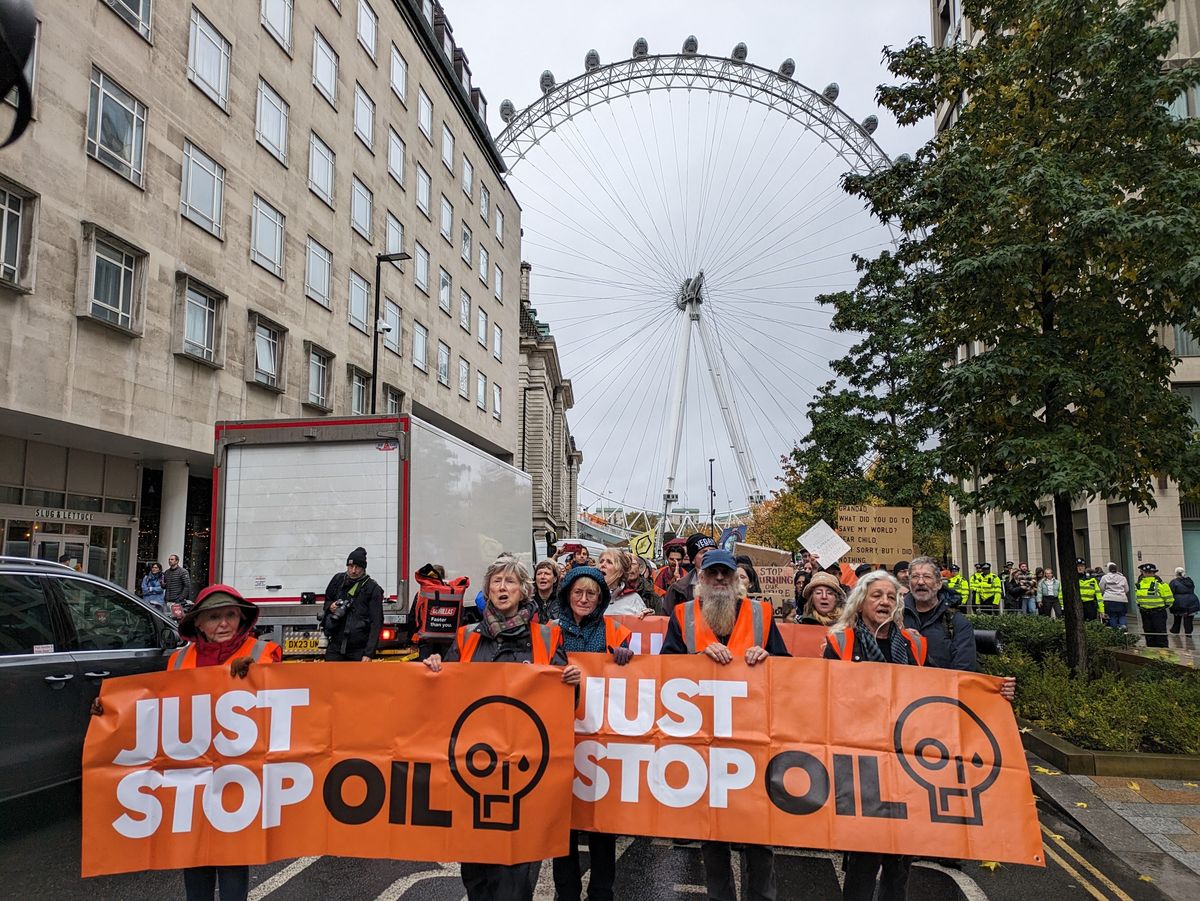 Marchers gathered in Jubilee Gardens on the South Bank - opposite the headquarters of oil firm Shell.
The stated aim of the protest was to demand that the Government halt all future licences and consents for fossil fuel exploration in the UK.
Organisers said they hoped to avoid arrests at the event but marchers chanted 'shame on you' as police carried one man out of Jubilee Gardens.
The march headed along Belvedere Road, Chicheley Street and York Road to the IMAX junction at Waterloo where several more people were detained.
There was a heavy police presence, including the use of facial recognition cameras.
Marchers continued along Stamford Street before crossing Blackfriars Bridge into the City of London.
"The government cannot arrest its way out of the situation we are in, just like we cannot vote our way out," said marcher Pippa Cowtan.
"The time to get on the streets is now. The government is on a path towards genocide and we have to stop them. No one else is coming to save us, we have to step up."
"I am taking action because I cannot sit back and be complicit in the government's plans to let millions die, so they can further line their pockets. We have to come together to resist, because together we can be the opposition the country needs, and we can win."