Planning & Development
Plans for 11-storey office block next to Anchor Bankside approved
Plans for a major new riverside office block next to the Anchor Bankside pub have been approved by Southwark councillors.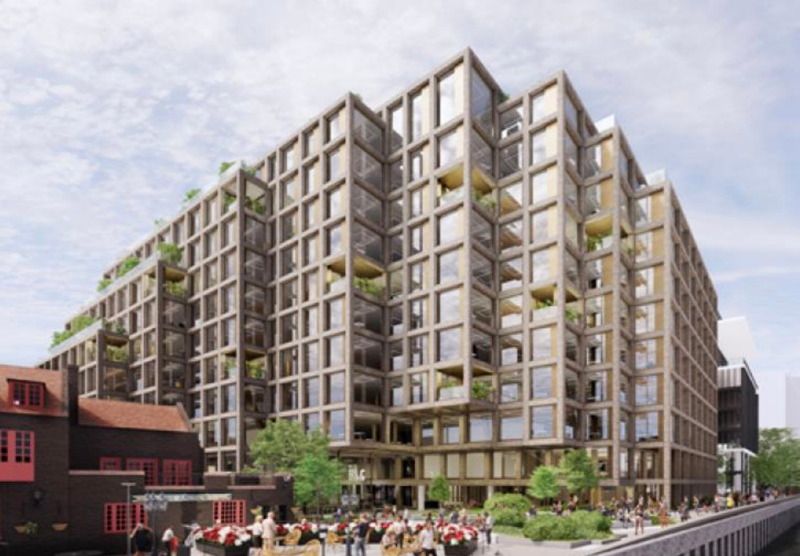 Landsec wants to redevelop the former Lloyds Bank offices at Red Lion Court which sits between Park Street and the Thames Path, east of Southwark Bridge and west of Cannon Street Railway Bridge.
The existing seven-storey Red Lion Court building dates from 1989 and sits on land given to the United St Saviour's Charity by Elizabethan benefactor Thomas Emerson.
Landsec acquired the leasehold in 2005 for £67 million.
Landsec's proposal for an 11-storey office block designed by architects Bjarke Ingels Group was considered at a meeting of Southwark Council's planning committee on Wednesday evening.
Planning officer Dipesh Patel told councillors that the current building is of "limited architectural quality".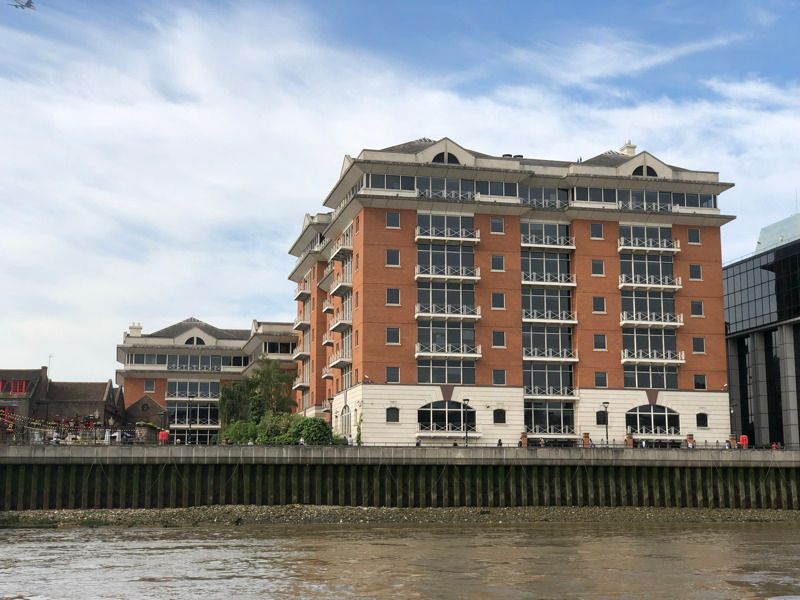 Summing up his recommendation that councillors should approve the scheme, Mr Patel said: "The proposal would provide a positive and optimised use of the site and an improved river walk.
"The design is considered to be of high quality, there would be enhanced and new public spaces, a mixture of uses that comply with the New Southwark Plan site allocation, an increase in floor space and new jobs."
Ida Forster, chair of local residents' association Bankside Village, addressed the committee to object to the application.
She said: "We're concerned that the riverside between Southwark Bridge and London Bridge has until now been a sanctuary from the high rise developments that dominate the south bank further west along the river and we're concerned that this development will create a precedent in an area that consists mainly of low-rise buildings."
Another local resident – Cristina – told the meeting that this is the seventh major development within a few hundred yards and highlighted the cumulative effect of so many construction sites in a small area.
Kiran Pawar, representing Landsec, told the committee that the scheme would "replace a tired and dated office building with best-in-class riverfront workplace.
"Our proposals will deliver a wide range of benefits for the local community and significantly transform the public realm in the local area."
He added: "Our application responds to the need for flexible high-quality modern office space that promotes occupiers' health and wellbeing and collaborative working.
"It also delivers affordable workspaces that prioritise the needs of local SMEs and will support hundreds of local jobs."
Landsec told councillors that they expect to complete the development in the second half of 2027.
Councillors voted by five votes to one that planning permission should be granted.