History
Bermondsey Horror - notorious murder case featured in exhibition
A death mask of Maria Manning - whose 1849 execution in Southwark was witnessed by Charles Dickens - is one of the objects featured in a new exhibition about the history of capital punishment in London.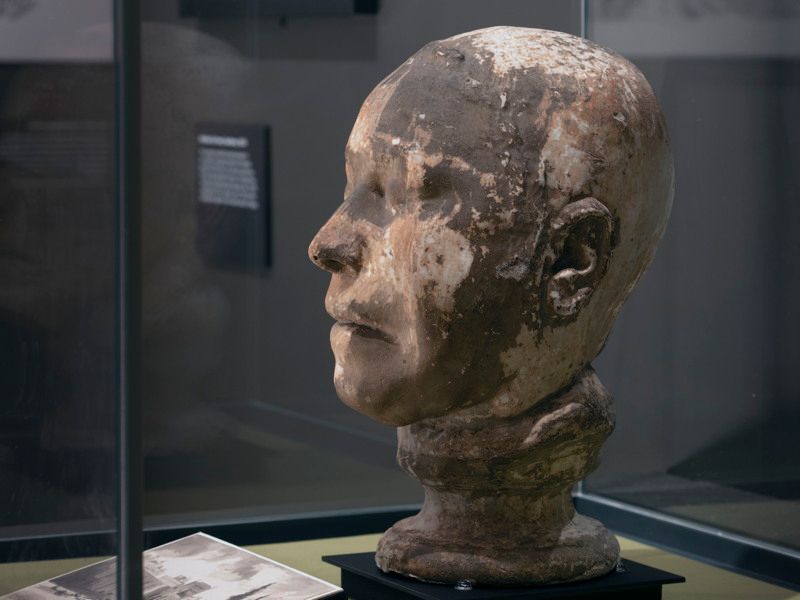 The Executions exhibition opens this week at the Museum of London Docklands at West India Quay.
The focus of the exhibition is on the well known execution sites at Tyburn and Newgate, but the history of public executions south of the river is also featured.
The Southwark location most associated with public executions is the Surrey County Gaol (also known as Horsemonger Lane) which occupied the site off Harper Road now named Newington Gardens but referred to by many locals as Gaol Park.
The exhibition includes the foundation stone of the Surrey County Gaol which was built in 1799.
Executions took place on the roof of the prison gatehouse and the gallows could execute seven people at once.
A scrolling display in the exhibition records some of the executions at Horsemonger Lane for offences including highway robbery, sheep theft, treason, bestiality, returning from transportation and burglary.
It was at Horsemonger Lane that Charles Dickens witnessed the 1849 execution of Frederick and Maria Manning who were sentenced to death for their part in the notorious case that became known as 'The Bermondsey Horror'.
The Mannings shot Maria's lover Patrick O'Connor in their home in Miniver Place Bermondsey (off Weston Street) and buried him under the kitchen floor.
The crowd that gathered in Southwark to witness the execution of the Mannings on 13 November 1849 was said to number 30,000 to 50,000.
Dickens was so appalled by what he saw that he wrote a letter to the editor of The Times and became an advocate for the abolition of public executions.
He wrote: "I do not believe that any community can prosper where such a scene of horror and demoralisation as was enacted this morning outside Horsemonger Lane Gaol is presented at the very doors of good citizens, and is passed by, unknown or forgotten."
A death mask of Maria Manning forms part of the exhibition, having been loaned to the Museum of London Docklands by Dumfries Museum who acquired it when the collection amassed by Dr Thomas Grierson for his museum at Thornhill was dispersed in the 1960s.
• Executions is at the Museum of London Docklands from 14 October 2022 to 16 April 2023. Tickets start at £12 via the museum website and the exhibition is said to be suitable for ages 12+.
• The Manning case is the subject of a forthcoming book – The Bermondsey Murder – by crime historian Angela Buckley which is due for publication in 2024.