River Thames
Six years on, still no cash for anti-terror barriers on bridges
Nearly six years after temporary barriers were installed on Thames bridges in central London in the wake of the London Bridge terrorist attack, Transport for London says it still can't afford to install permanent measures.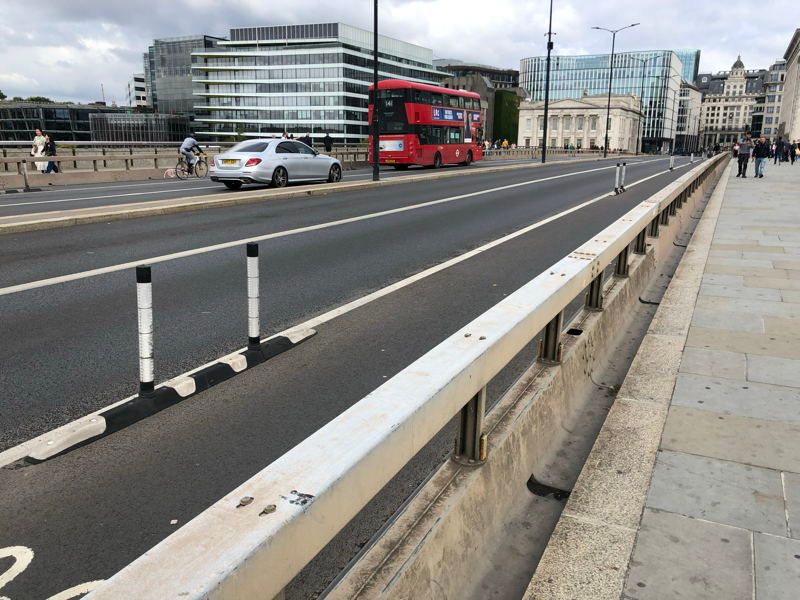 In papers published this week for a meeting of its programmes & investment committee, TfL said: "Due to the reduced funding available in 2023/24, several planned projects will not progress, these include: (a) no activity will be progressed across the Hostile Vehicle Mitigation Programme on the Thames river bridges..."
Next month it will be six years since the London Bridge terrorist attack of June 2017 in which seven people were killed.
In the days after that attack temporary concrete and metal barriers were installed on all the bridges across the Thames in central London to protect pedestrians and cyclists from vehicle attacks.
So far only Westminster Bridge has seen the installation of permanent bollards, whilst the temporary blocks and barriers remain on all other Thames crossings.
In 2019 the then chief coroner – His Honour Judge Mark Lucraft – published a prevention of future deaths report arising from the inquest into the London Bridge attack.
He wrote at that time: "...I expect the relevant public authorities to make every effort to progress the installation of permanent measures on the London bridges.
"Funding disputes between public bodies would not be a satisfactory reason for delay in the planning and installation work."
Last September the London Assembly unanimously passed a motion tabled by Lib Dem Caroline Pidgeon AM calling on the Mayor, TfL and the Government "to urgently work together to ensure funding is made available so that the previously planned permanent hostile vehicle mitigation measures can be completed without delay".