Theatre
Shakespeare's Globe celebrates founder Sam Wanamaker's centenary
This month is the centenary of the birth of Sam Wanamaker, the man whose vision and determination led to the construction of a replica of Shakespeare's Globe on Bankside.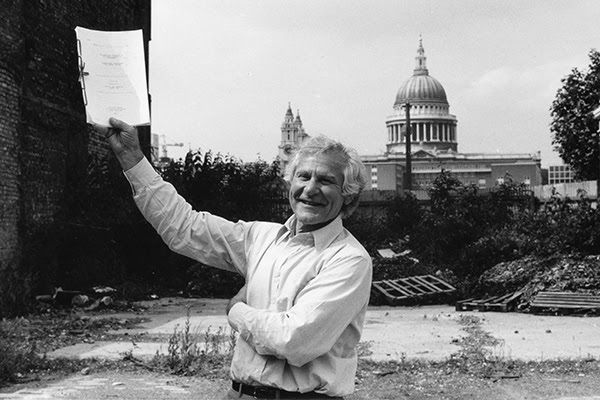 Shakespeare's Globe last week announced that Dr Diana Devlin is the recipient of this year's Sam Wanamaker Award. She receives the award in recognition of her pioneering support of the Globe for the past 47 years.
Dr Devlin has also written a biography – Sam Wanamaker: A Global Performer – which she launched at the Globe last week.
Sam Wanamaker spent the final 23 years of his life campaigning, fundraising and advancing research into the appearance of the original Globe as he masterminded and oversaw its reconstruction.
Born in the USA, he forged a successful career as an actor before moving to the UK as a political refugee in the wake of the House Un-American Activities Committee.
Wanamaker died in 1993, just before the completion of Shakespeare's Globe as we know it today.
The Sam Wanamaker Award was launched by the Globe in 1994 to honour work as pioneering as Sam's which has increased the understanding and enjoyment of Shakespeare.
Diana Devlin first met Sam Wanamaker in 1972 when he asked her to run an ambitious summer school to complement the season of plays taking place on the site of the then unbuilt Globe Theatre. She has worked closely with the Globe ever since, as an advisor, board member or teacher. Diana became Globe Administrator in 1985, holding the reins whilst a looming court case threatening the Globe site was resolved. She later chaired the Museum Committee, and has been Deputy Chair of the Globe Council since 2013.
Speaking of the award, Diana Devlin remarked: "In receiving the Sam Wanamaker Award, I am joining an illustrious group of Shakespeareans. I feel incredibly humble and honoured to be a member of such company, all of whose work I have admired over the years."
Globe chief executive Neil Constable added: "85 years ago, when Sam was just 15, he alighted upon a reconstruction of the Globe at the World's Fair in Chicago and was entranced by what he saw. The theatre we sit in today, as well as our extensive education programme and research faculty, are all testament to Sam's unwavering tenacity and steadfast belief in what the Globe could achieve: making Shakespeare accessible for Southwark, London and the world.
"But it was those like Diana who had the skills, energy and persistence to make it happen. Many generations will be grateful for her tireless energy, passion and commitment over the last four decades to help us become the organisation we are today."
The theatre has launched the Wanamaker 100 campaign which aims to raise £100,000 to support Sam's legacy and continue his visionary work.
• The 30th anniversary of the discovery of the archaeological remains of the original Globe Theatre in Park Street falls this autumn.