Churches
Turin Shroud replica on display in Southwark
A full-size replica of the Turin Shroud - the 4.5-metre linen cloth believed by some to have been used to wrap the body of Jesus Christ after his crucifixion - is on display in Southwark.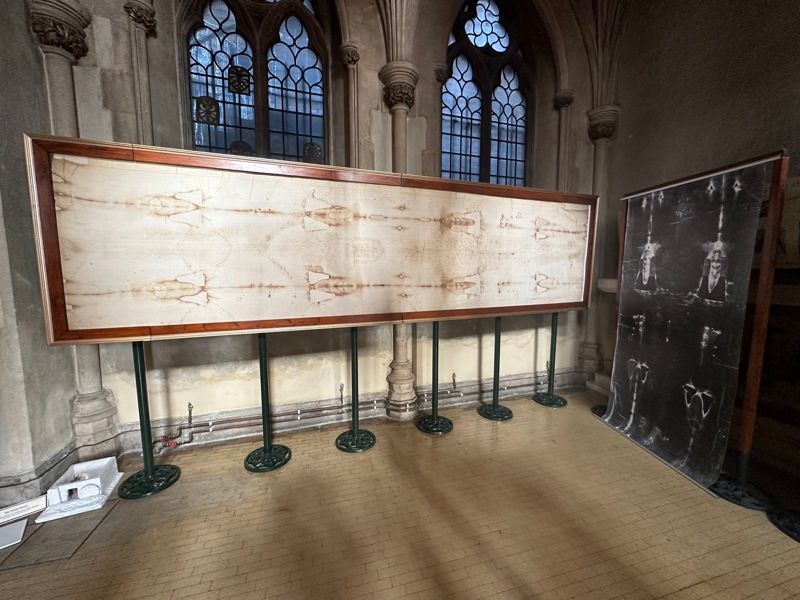 A travelling exhibition about the Shroud of Turin is currently touring the Roman Catholic Archdiocese of Southwark. After a time in Peckham, the exhibition is currently on show at St George's Cathedral in Lambeth Road.
The original shroud is kept at Turin Cathedral in Italy and was last displayed to the public in 2010 and 2015. During the 2015 exposition Pope Francis prayed before the shroud.
At Easter 2020 a livestream of the shroud was provided as a focus for prayer during the initial COVID-19 crisis.
The church has not given a formal pronouncement on the shroud's authenticity and there have been many attempts to date the cloth and explain the image of a man that appears on its surface.
The exhibition provides an overview of Jesus's crucifixion and burial and looks at some of the scientific efforts to solve the mystery of this extraordinary piece of cloth.
The Shroud of Turin exhibition is open daily at St George's Cathedral until Monday 27 February.