Police & crime
Violent robbery just off Union Street: police appeal for witnesses
Detectives investigating a violent robbery in Southwark which left the female victim with a broken leg are appealing for assistance from the public to help find her attackers.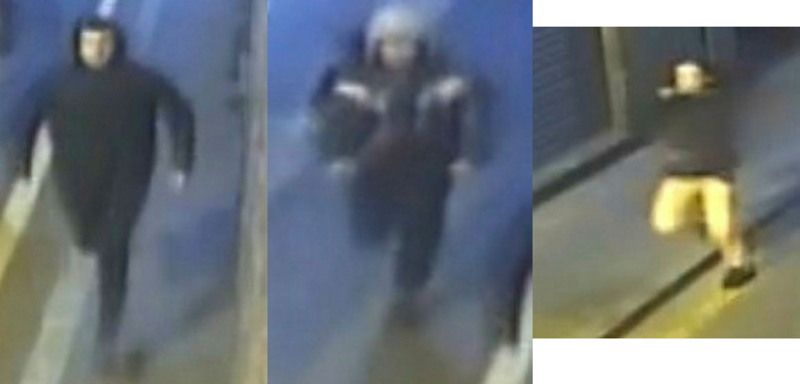 At around 7.30pm on Wednesday 15 February, the 33-year-old victim was walking along Risborough Streetwhen three suspects approached her from behind and hit her on the head a number of times before stealing her handbag.
As she fell to the floor, the suspects continued to assault her, repeatedly stamping on her and leaving her with a number of injuries – including a severe break to her leg.
Following the attack, the three suspects – a female and two males – ran from the scene with the victim's bag. A passer-by called police and the victim was taken to hospital where she remained for four days due to the extent of her injuries.
Detective Inspector Vicky Allen, from the Central South Robbery Team, said: "This was a particularly violent robbery carried out by three suspects on a lone woman.
"The level of violence used was completely disproportionate, cowardly, and unnecessary – with a continued attack even when the suspects were in possession of the victim's bag.
"Even though her physical injuries will heal in time, the trauma of this attack will likely have a lasting effect on the victim.
"We are issuing CCTV footage of three individuals we would like to speak to as part of our inquiries and I would urge anybody with information to come forward."
Suspect One is described as male, slim build, 5ft 11ins tall, in his early 20s, with short dark brown hair and some facial hair. He was wearing a light coloured hoodie (possibly white or grey) and dark jacket,
Suspect Two is described as male, chubby build, 5ft 7ins tall, early 20s or younger, and wearing a navy puffer-style jacket with a distinctive cartoon motif on the back, and baggy light coloured tracksuit trousers.
Suspect Three is described as female, around 5ft 4ins tall, early 20s or younger, with long dark brown wavy hair worn in a middle parting, and carrying a brown handbag.
All three suspects were described to police as being Hispanic in appearance.
Anyone who recognises the individuals in the footage or has any other information which could assist the investigation is asked to call 101, quoting CAD 6398/15Feb.